Dementia Experience: Understanding and Supporting People Living with Dementia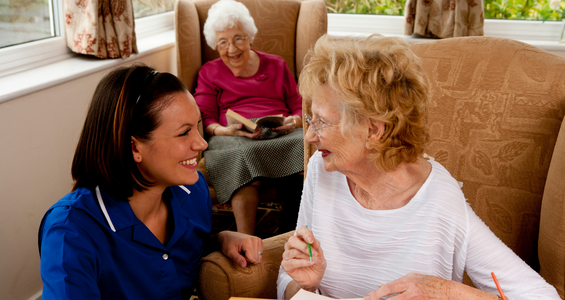 Length:

One day face to face 

Suitable for: Health and social care staff at all levels, across all care settings. The course assumes a basic awareness of dementia has already been achieved, such as Dementia Friends™. The course is aligned to tier 2 of the Dementia Core Skills Education and Training Framework (2018) and includes outcomes from subjects 4, 5, 6, 8 and 12.
Delivered:

face to face at

Spring Farm Business Centre, Moss Lane, Minshull Vernon, Crewe, CW1 4RJ

Price:

Places are fully funded for staff in East Cheshire and Cheshire West and Chester local authority areas.
This full day interactive, face to face learning will cover;
The impact of cognitive decline and deficit on the person living with dementia, focussing our attention on advancing disease
Reflection of interpersonal care and analyse what we mean by person centred dementia care
Investigate and explore dementia care practice through simulated experiences for deeper learning
Fundamentally, facilitate empathy by considering the perspective of the person who has dementia.
Morning Workshop: Dementia care "Positive Approach to Care®" with a presentation and discussion.
Afternoon Simulation Activity: Simulating the experience of the Carer and person with dementia through two scenarios. There will be a debrief and discussion after each scenario.
Tuesday 13 February 2024 from 9.00- 16.00 at Spring Farm

  FULL
Fully funded for people in Cheshire East or West Cheshire and Chester areas.
£90 for people outside of this area.