Palliative Care in Partnership: Confidence to Care at End of Life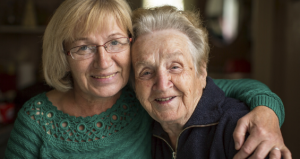 It can be stressful to watch a loved one's health decline. If you've never been around someone who is dying before, you may be afraid of what will happen.
This session will touch on some of the things that may happen at end of life and give you the confidence to care and to find out about the natural process of death and how to offer them comfort.
Learning about what might happen can help you feel less frightened and confused, allowing you to prepare for the emotional and physical changes ahead.
It will ensure you have an understanding of what to look for when someone close is in the dying phase of life.
Book here now.
This session is for any unpaid/family carer of people who received care from Palliative Care in Partnership.
Date and tim
e
Online via Microsoft Teams
Wednesday 27 Sept 2023: 9.30 – 11.30
"Helped me understand different stages of dying"