Loss, Grief and Bereavement Training for Care Home Staff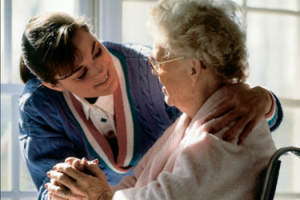 The aim of the session is to enable participants to understand and discuss the overall impact of loss, grief and bereavement and the various reactions and responses to loss and the related support processes available. At the end of the session, participants will be able to:
Appreciate the concepts and challenges of loss, grief and bereavement
Understand the wide range of responses associated with loss including physical, emotional and behavioural responses
Understand the personal nature of the grief process
Recognise and respect their own loss, grief and bereavement experiences
Understand their limitations in providing bereavement care and know when to recommend other resources.
Book here now.
The course is aimed at all staff who work in a care home environment who have experienced loss within their workplace. It is suitable for anyone working within a Care Home environment. i.e. qualified staff, care assistants, support staff.
Online via Microsoft Teams 
Dates are not currently available
Fully funded places for staff in the Cheshire CCG area only.