DNACPR – having the conversation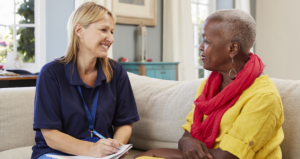 This session will cover:
Professional responsibilities relating to DNACPR
Barriers and legal factors
Communication skills and strategy to assist with those DNACPR discussions
Consideration of case studies
Book here now.
The 2 hour online course is for senior health care professional who are involved with DNACPR discussion with patients and their relatives. This may include clinical nurse specialists, senior nursing staff, Gp's and doctors.
Care settings that practice end of life care
Online via Microsoft Teams 
Fully funded for Cheshire CCG .