Thanks to everyone who attended our conference.
"Recover, Refocus and Reinvent"
Discovering new ways to work in end of life care.
The End of Life Partnership's annual conference is always a great event and the fact that this year it was held online did not impact on the quality of the 2021 conference. The speakers were brilliant offering some fascinating insights into their chosen topics. The Digital session was particularly good with some interesting and thought provoking information.

I particularly enjoyed the resilience workshop. Mary and Teresa led a very well delivered, interactive session where everyone was included and we had such a lovely discussion group.

Thanks for another brilliant conference.
Kath Davies
Clinical Network Coordinator North West Coast Clinical Networks
Palliative and End of Life Care Cheshire & Merseyside Partnership
Palliative and End of Life Care Lancs & South Cumbria Health and Care Partnership
NHS England and NHS Improvement – North West
---
Speakers Included: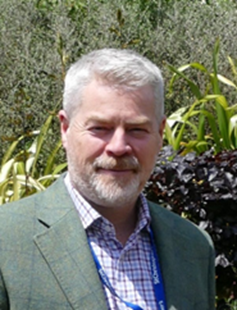 Shaun O'Leary
Joint CEO, St Christopher's Hospice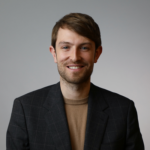 Tom Hardie
Improvement Fellow, The Health Foundation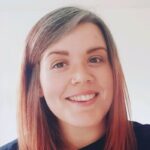 Nell Thornton-Lee
Improvement Analyst, The Health Foundation
---
Workshops;
Resilience, building your inner strength:
What is resilience? How can we all be more resilient and have self-compassion?
This workshop considered and explored the value of Mind-sets and included discussion of tools that will enable you to support both yourself and your colleagues.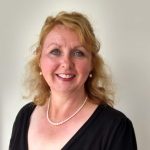 Death Café:
Debbie hosted a Death Café within this workshop.
A Death Café is a confidential, friendly space where people, often strangers, gather to eat cake, drink tea and talk about death. There's no agenda, no fixed outcome, and interesting conversation and connection are (almost) guaranteed. The objective is 'to increase awareness of death with a view to helping people make the most of their (finite) lives'. It's a discussion group rather than a grief support or counselling session.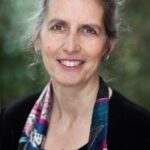 To simulation and beyond: A demonstration of simulation education techniques and discussions on future approaches:
This workshop consisted of a discussion on the background of simulation, where it came from, where we are now, a demo of a dementia simulation with debrief and then discussion on developments within simulation training incorporating virtual reality as a form of advancing simulation education and training.

Recognising suffering and responding with compassion in (palliative) care:
Compassion can be defined as a sensitivity to the suffering of self and others with a deep commitment to try relieve and prevent it.
Would you like to develop a richer, more intentional appreciation of the gift of compassion and its place in relieving suffering in palliative care?
This workshop explored some of the components of our compassionate nature.
Symptom management masterclass: A focus on breathlessness:
Based on two real-life cases, this workshop considered up to date identification and management of breathlessness and included other symptoms. It also included discussion around the guidelines the MCHFT team have developed around taking people off ITU and CPAP while controlling their symptoms well. As well as being of interest to those working within acute care, this will be useful for those working in the community when managing MND patients near the end of life.
Sinead Clarke
Medical Lead EOLP
Clinical Director for Performance, Finance and IT and Macmillan
Cancer/End of Life Lead South Cheshire and Vale Royal CCGs
Cheshire and Merseyside Cancer Alliance Lead Cheshire/Wirral LDS
GP Advisor Treatment and Recovery Macmillan Cancer Support