Using the Blue Booklet in End of Life Care (East Cheshire Only)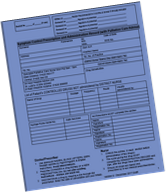 This course will cover:
Practical use and walkthrough of the Blue Booklet
End of life drugs used – indications for use, administration methods and dosages
Drug calculations
Case studies
Worries and questions
Where to get further help and support
Watch our short video on the November 2022 updates here.
Download details on where to get your supplies of the Updated Blue Booklet here.
Registered nurses working in nursing homes and community nurses in East Cheshire caring for people at end of life.
Online via Microsoft Teams 
Places are fully funded for staff in the East Cheshire area.
This course is not relevant to delegates outside the East Cheshire area.