How to plan for the future – Advance care planning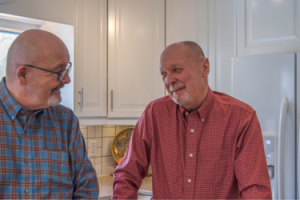 The aim of this session is to increase knowledge and understanding of the importance of planning care, for both yourself and for the person you care for.
If we talk about and document our future plans and wishes, they are more likely to be followed. This will give you peace of mind and allow family and friends to carry out your wishes in confidence.
This session will cover:
'Formal' and 'Informal' Care Planning
Preferred Priorities of Care
Types of Lasting Power of Attorney
Funeral planning
Book here now
Unpaid carers (family/friend). 
Please note health professionals can also attend, but priority will be given to unpaid carers.
Tuesday 28 March 2023: 14:00 – 16:00
Wednesday 7 June 2023: 14:00 – 16:00
Online via microsoft teams
This session is funded for those that live, work, or play in the Cheshire CCG area.
Check here if unsure CCG Lookup.
"Thank you EOLP, your presentations are invaluable, breaking the silence and enabling families to begin to discuss those difficult and often avoided conversations".
Yvonne Johnson from Making Space