Recognising the dying phase of life and the signs of approaching death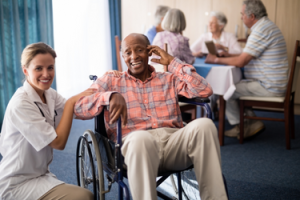 Sometimes it is difficult to determine when a resident is dying and coming to the end of their life. This interactive, online training session looks at how to recognise the signs of approaching death and the actions you need to take, by means of using simulation videos, discussions, debate and debriefing.

Book here now.
Any staff working in a nursing or care homes in Cheshire.
Online via Microsoft Teams
Places are fully funded for staff in the Cheshire CCG area.
Their is a £25 charge for those attending out of the CCG area.