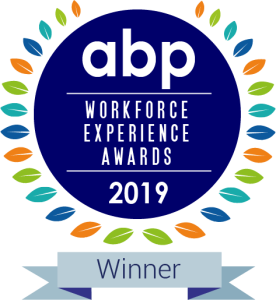 This programme will cover:
The five day modular course takes place over four months, with learning modules, a work based project and facilitated action learning.

Modules include:-

Challenging Performance

Gain and understanding the real performance issues you face
Remind you how to set clear goals and expectations
Practice some tools for delivering feedback
Learn how to prepare for difficult performance conversations

Delegating Effectively

Learn why we find it difficult to delegate
What should we be delegating
How to delegate effectively

Motivating and Developing Others

Learn why we find it difficult to motivate and develop others
The benefits of motivating and developing others
How to hold coaching conversations

Keeping Resilient

Learn about resilience
How to keep yourself resilient

How to build a resilient team

Learning will also have support from facilitators in the form of Action Learning Sets and individual tutorials
Download an application form here or contact us at info@eolp.org.uk for more information.
Health and social care leaders and managers , actual or potential who have an interest or role in palliative and end of life care.
Any care setting that delivers palliative and end of life care.
The learning takes place over a 6 month period
Online via Microsoft Teams

Facilitated action learning sets

Work based palliative/end of life care project

Virtual Learning Environment : Moodle
14 November : Times to be confirmed

Thursday 1 December : 9.15 – 16.30

Thursday 12 January 2023 : 9.15 – 16.30

Wednesday 15 February 2023 : 9.15 – 16.30

Wednesday 15 March 2023 : 9.15 – 16.30

Week Commencing 10 April

Tuesday 25 April 2023 : 9.15 – 16.30
"I attended the Hospice Leadership programme in 2020/21. I found the course extremely beneficial as it emphasised the application of leadership models with the flexibility to apply these to practice. I do not work in a hospice setting but in the area of palliative and end of life care and this course was adaptable for me to be able to engage and learn alongside hospice colleagues. The course uses a blended approach of action learning and theory which was extremely helpful in working through our chosen projects. The projects were about implementing change for our employee organisation but I also found the course helped me to change as a leader. The course is run by knowledgeable experienced leaders who were able to guide the group and insert some fun along the way. I continue to refer back to the course material to support my practice."
Elaine Parkin
Quality Improvement Programme Manager , Palliative & End of Life Care, Greater Manchester & Eastern Cheshire Strategic Clinical Network, Greater Manchester Health and Social care Partnership