Shall we talk?
Are you a member or secretary of a club, association or other community group in Cheshire? Are you looking for an interesting and thought provoking speaker?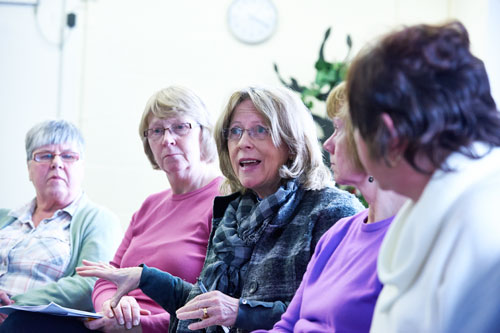 Our informal talk will help people to think and talk about death with their family and friends. The talk will cover wills, funeral plans and the importance of planning future care. There will be opportunities to ask questions and seek advice.
Taking straightforward steps when we are healthy means that we are prepared if the unexpected happens.
What people have said about our talks.
"It was well presented, very sensitive and clearly orated."
"Light hearted and relaxed."
"Interactive and inspiring."
"I liked the emphasis on being prepared and ensuring family are also fully prepared."
"Normalised discussing death – made me feel normal."
---