Paul Morrisey, Trustee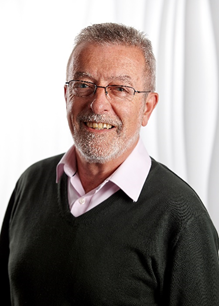 Retiring at the end of 2011 I decided that I was far too young to just tend my garden and so my volunteering journey began!
Looking around something that would stimulate me, as well as providing me with the opportunity to "give something back", I volunteered with East Cheshire Hospice, having witnessed the great work done there, first hand.
Starting in the Fundraising Office, I was surprised and delighted that my application to become a Hospice Trustee was successful. I feel privileged to have spent a great 7 years involved in the far-reaching changes that were implemented there.
At the same time, I also enrolled as an Adviser for Citizens Advice, a role that has given me a great insight into the difficulties that people can experience in their everyday lives, not least over the last year or so, due to the pandemic.
When I stepped down from the Hospice Board in September 2019, I still felt I needed to do something "useful" so, when the Chair of EOLP approached me to apply to join the Board, it seemed a natural next step, as it kept my link with the palliative/end of life care sector, but in quite a different way.
I have been a Trustee for just over a year now, and it is fair to say that it has not been what you would call a "normal" introduction – for example, I have yet to meet many of my colleagues face to face as our meetings have all been "virtual" so far! However, I'm confident that things will change, very shortly, and look forward to being able to support the EOLP Leadership Team, and help the Partnership continue with and develop the great work that has already been done.
The attraction of EOLP for me is that it makes a difference in all of the different aspects of end of life and palliative care. We provide a focus for many of the different agencies involved, which can only be a positive thing for people and their families who are going through very difficult times.
I would encourage anybody, who feels that they have a bit of time to spare, to consider volunteering. There are many opportunities available (probably more than ever, at the moment), and little can beat the feeling of being able to make a meaningful contribution – everybody wins, the organisation and the individual!