Owned by Cheshire East Council, Orbitas, who offer bereavement and handyperson services, donated a very generous £10,000 to enable us to continue working with those in need of support with loss and grief.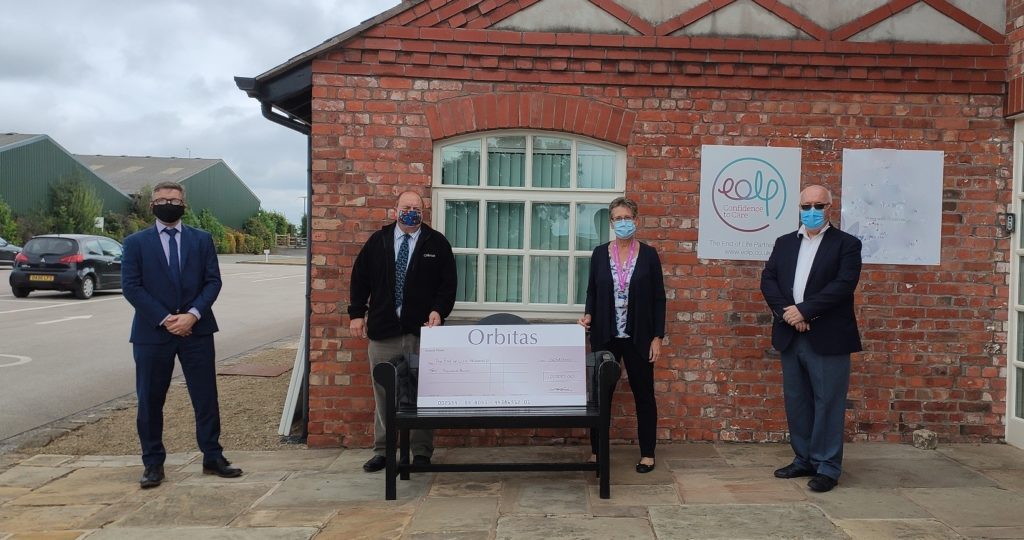 Cllr David Marren, Chairman of Orbitas Bereavement Services said "Orbitas recognises the good work undertaken by the End of Life Partnership in providing care and support for individuals and families across Cheshire East and is delighted to be able to provide some financial support. End of life is difficult and problematic, particularly so for family members and we provide support to the EOLP because we believe in its vision that everyone should experience compassionate and personalised end of life care. That will help those left behind carry on more easily"
Salli Jeynes, CEO, EOLP added "I would like to thank Orbitas for their very generous donation. Now, more than ever, our charity needs the steadfast support of organisations such as Orbitas in order to carry on supporting people affected by illness, loss and grief. I look forward to working together in the future."
For more about Orbitas visit their website at www.orbitas.co.uk.