Cheshire Living Well Dying Well have been working with local charity Purple Onion bringing Crafting Memories to their groups.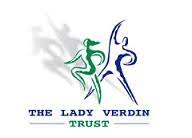 Purple Onion, which is part of Lady Verdin's Trust, supports adults and children with all degrees of learning disability, Autistic Spectrum disorders including Asperger's syndrome, Acquired Brain Injury (ABI), other physical disabilities and mental health needs.
Maggie Williams, Purple Onion Activity Co-ordinator, said "We believe that all people have the same human value and rights and should be given the same opportunities for personal development. We support people to live independent, fulfilling lives in their local communities. Crafting memories enables us to bring together the group around a fun activity to talk about difficult subjects in a warm and supportive environment."
Frances Underhill, MacMillan Public Health and Wellbeing Officer, CLWDW said "It has been a pleasure working with the Purple Onion, the group welcomed an opportunity to remember loved ones by making Memory Candles. The crafting environment gave the group the confidence to talk about people that matter to them, the shared experience also showed them that they are not alone and had all been touched by death and dying. The conversations also gave way to thoughts about to their own future and wishes and how to live life to the full.'
Purple Onion hold drop in sessions every Monday 10:00am – 12:00pm with a variety of sessions and services including arts and crafts, reading group, games, and lunchtime support. They also hold twice monthly discos at The Crossville Club in Crewe and are working with Tesco each week in relation to healthy eating.
For further information and to book an activity please contact Maggie on 01270 653908 or visit Purple Onion.