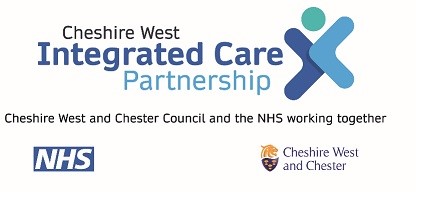 This course is for staff working within nursing and residential care settings in West Cheshire only.
Our interactive, online training will increase your knowledge, skills and confidence in formal chaperoning.
By the end of the session you will ;
be confident and competent to act as a formal chaperone
be able to ensure that clinical consultations are safe for your residents and for consulting staff such as visiting GPs
know which procedures to follow to when acting as a formal chaperone
This training will be delivered in collaboration with East Cheshire NHS Trust.
Facilitators
Maxine Cooke : Clinical Education Facilitator, East Cheshire NHS Trust
Julia Smith : Clinical Education Facilitator, East Cheshire NHS Trust
Dates and time
For West Cheshire Staff only
One place is allocated to each Care Home within West Cheshire.
Thursday 3 June 2021 :  13:00 – 16:00
To attend On Line Training you will need
Access to either a computer, laptop or ipad. You will need a microphone webcam for vision and compatible browser, you do not need a Microsoft subscription to participate in the meeting.
Cost
FULLY FUNDED  places for staff in the West Cheshire only. If you are unsure whether you are eligible for a funded place please call to discuss.
This training is not open to staff outside this area.
Request Booking Online